How do you usually wear a loose top? Do you just leave it as it is or otherwise? For me personally, I often use these 3 simple ways in using a loose top as shown below:
1. The Half Tuck-In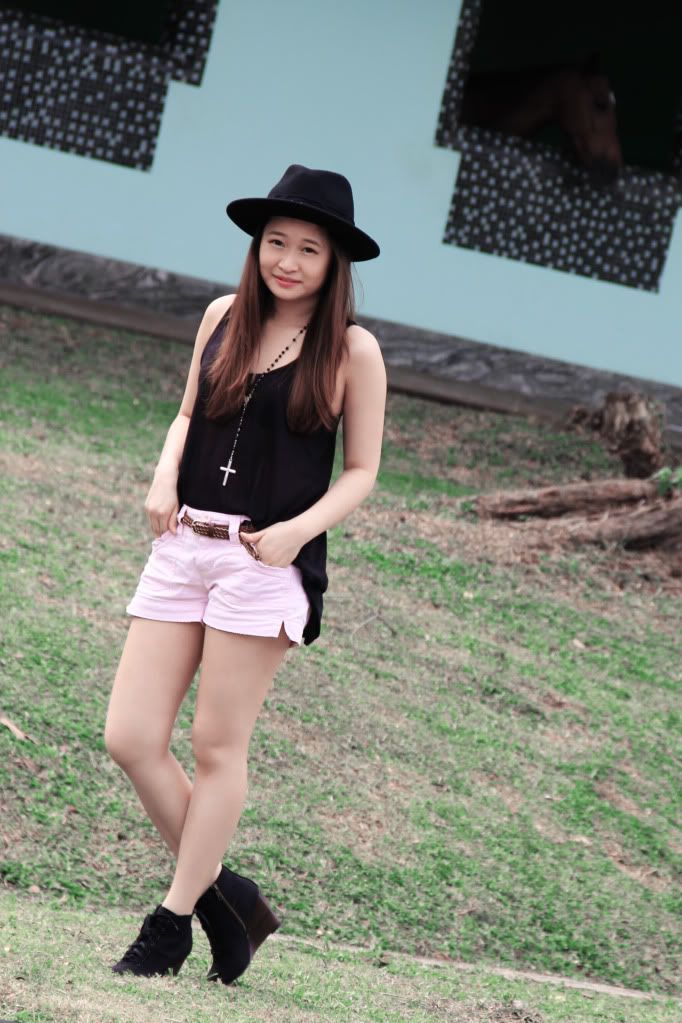 Please excuse my dorky smile; I get over excited whenever I see
horses. I hyperventilate. I'm just kidding but, I do love horses.
2. The Full Tuck-In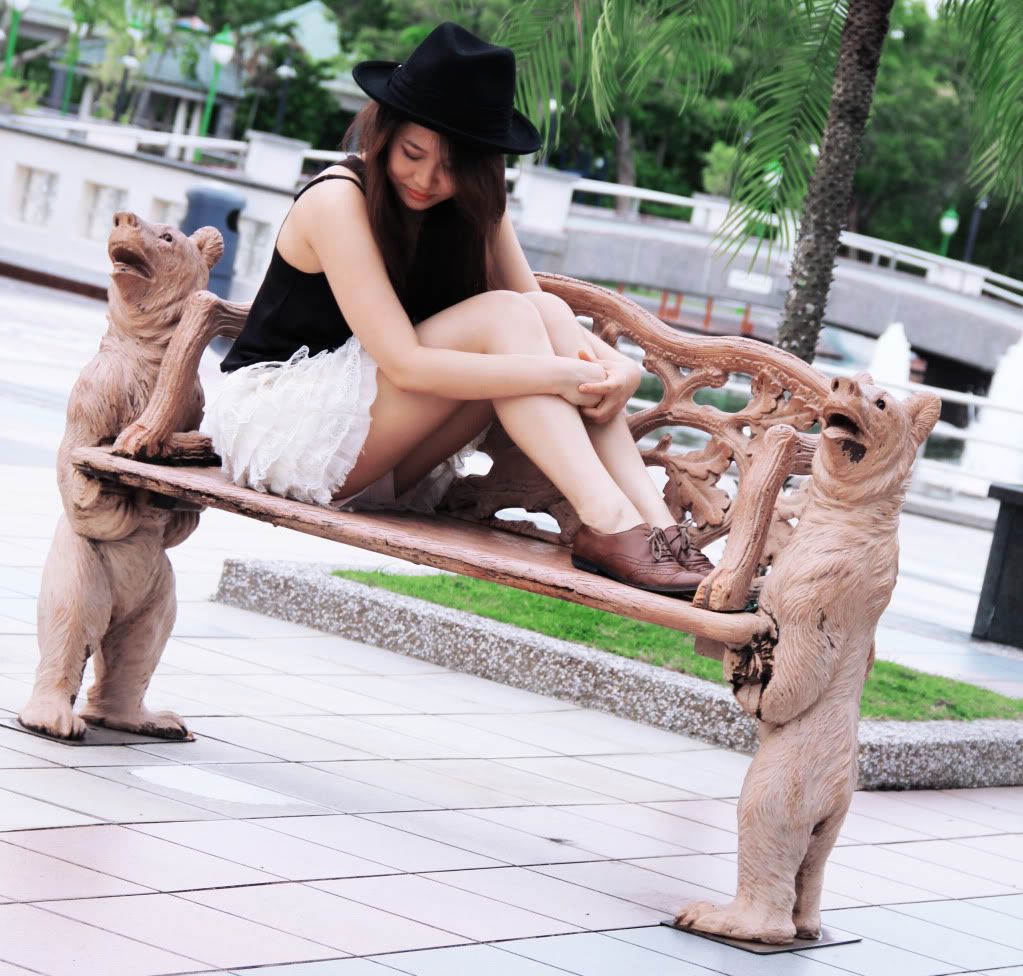 In case you're wondering, I'm actually wearing the same
shorts as seen in the first picture underneath this skirt.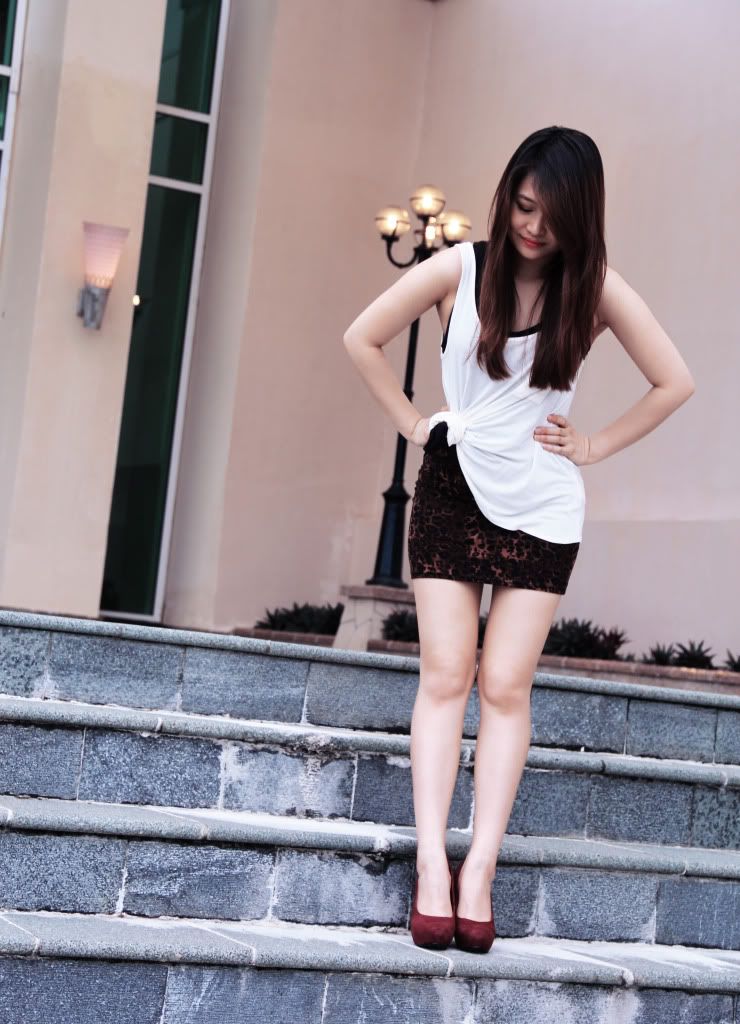 Thanks to the lovely Rachel for these photos! More pictures of our outing at the park soon!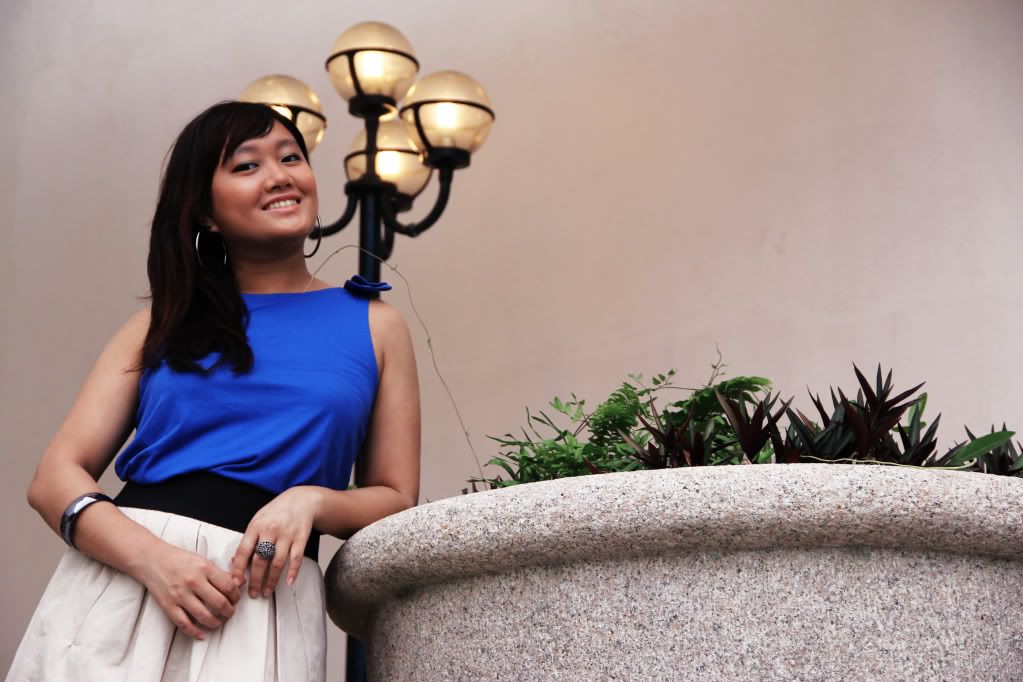 Tip: If you think your plain top is rather boring after a while, why not get creative in playing around with it by folding, twisting or even draping! Who knows what you'll end up with in the end? And no, you don't need to worry about cutting up your top unless you really want to completely change it.